Compare two or more versions of an email to see which one performs better, before you hit customer's inbox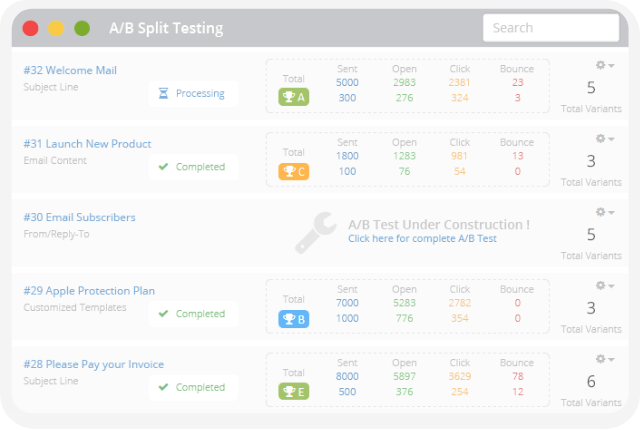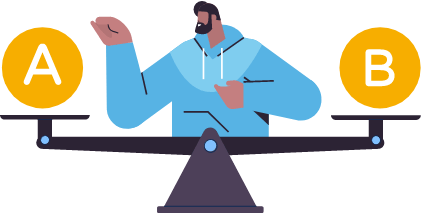 Refine your approach to drive ROI
Fine-tune your email strategy to meet customer expectations.

Customize and choose
your parameters to
measure the effectiveness
of your campaigns.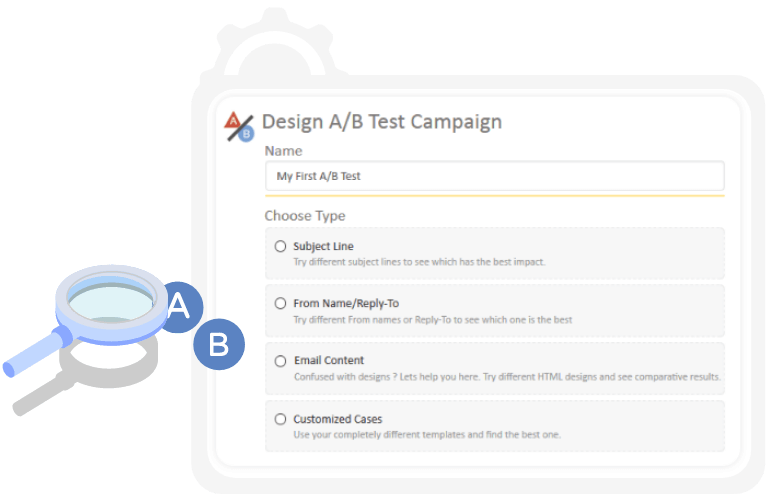 Test your emails based
on multiple variants.
You can add as many as 10 variants for your test. Just for your convenience,
system auto-assigns a color code to each variant.
Distribute contacts between test variants just by dragging. A quick view will show you how many emails can be sent via each test variant and the remaining volume of the mails which will be sent via winner variant. Here's a quick demo snippet to guide you right:
Here's quick demo snippet to guide you right:
A

20%

(10000)

B

20%

(10000)

C

20%

(10000)
Winning Variant
40%
(20000)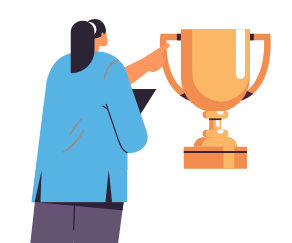 Decide How to Choose the Best
Set a winning condition and we will automatically select the one that works best for your campaign
Quick. Easy. Interactive
Leverage our intelligent testing environment to setup your split test in minutes. You can learn the beaviour and traits of your contacts from Split Tests to build your roadmap
Drag and set order priority of variants in case of a tie to pick the best.
Slider to distribute contacts between variants and final-run.
Set a duration for which test will run.
Manually select winner at anytime
Real time contact selection.