Manage High Volume of Contacts with Ease
Create segmented lists, manage tags, clean and scrub your contact files regularly, right in one place. Filter out contacts to create different segments and use them to perform A/B Testing and run exclusive automated campaigns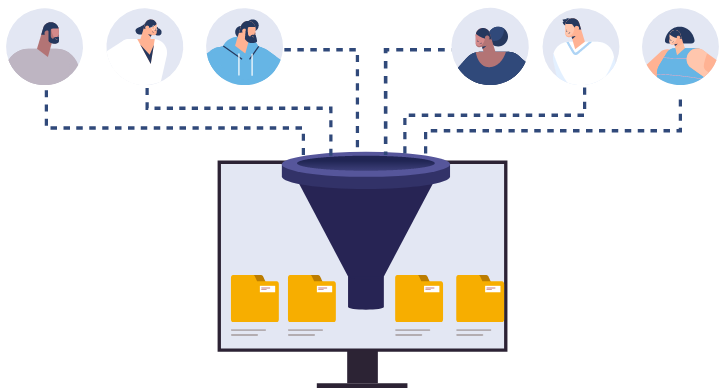 Interaction Rate of Contact List
Separate interactive contact lists from the passive ones. Higher interaction rate implies contacts in the list are more responsive.
When a contact opens an email he is interacting with the campaign actually.
Other than open rates, interaction is counted if contact clicks on a link, reopens mail, unsubscribes from the list, and more.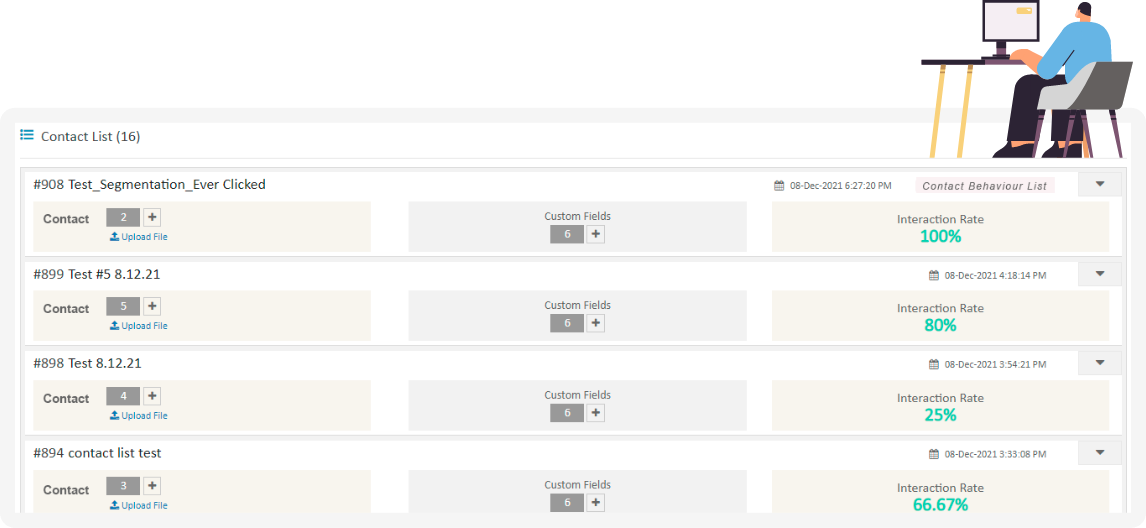 Custom Fields Mapping
for Efficient Targeting
Every business has its own relative information. Custom Fields give the liberty to businesses
to store their data and help in relevant targeting.
Data Unification
Instead of creating same field for each contact list separately, create it at one place and map it with them. This opens new dimensions of analysis and reporting between contact lists.
Type of Fields
At the time of creating field you can specify its type so that validations can be applied automatically and error free data can be stored. Here are some of the fields that SendClean supports – Text, Integer, Float, Boolean, Time, Email, Mobile, Name, URL.

Classify Your Data with Segmented Contact Lists
Steer clear of unorganized and messy lists. Instead of creating a central list and store contact data in it, SendClean enables businesses to store contacts seperately making data classification easier than ever. This is a good move to create targeted email marketing campaigns.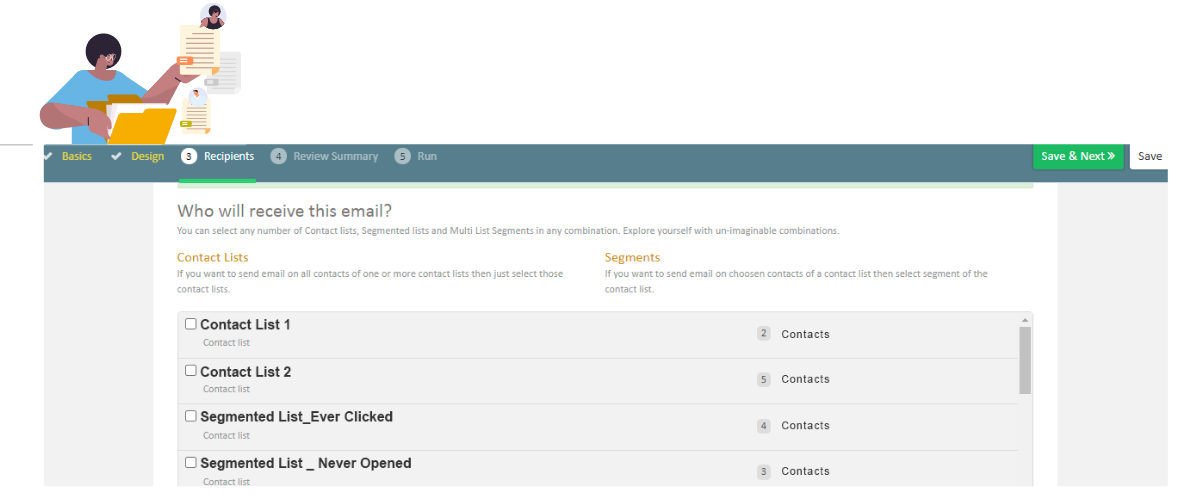 Manage Multiple Information

Create as many contact lists as you want with the various types of information you have.

Organize Unlimited Contacts

You can store massive volume of contacts in a single contact list.

Personalize Your Campaigns

Add as many fields in a list as you want and design highly personalized email campaigns.

Advanced Segmentation

Target your emails with efficiency using segmentation and apply rule based filters on your contact lists.
Grow Your Email List with SendClean
Add new contacts and nurture your lists in multiple ways.
Upload File

Businesses can upload .csv files with high volume contacts easily on the platform.

Web Forms

Online integrated customizable forms makes it easier to add new contacts automatically.

Action on Duplicate Contacts
What do you do when you identify duplicate entry?
Update

Only update the new fields keeping the old fields and their data intact.

Skip

The old data and the duplicate stay as they are.

Replace

The new data replaces the all the previous ones.